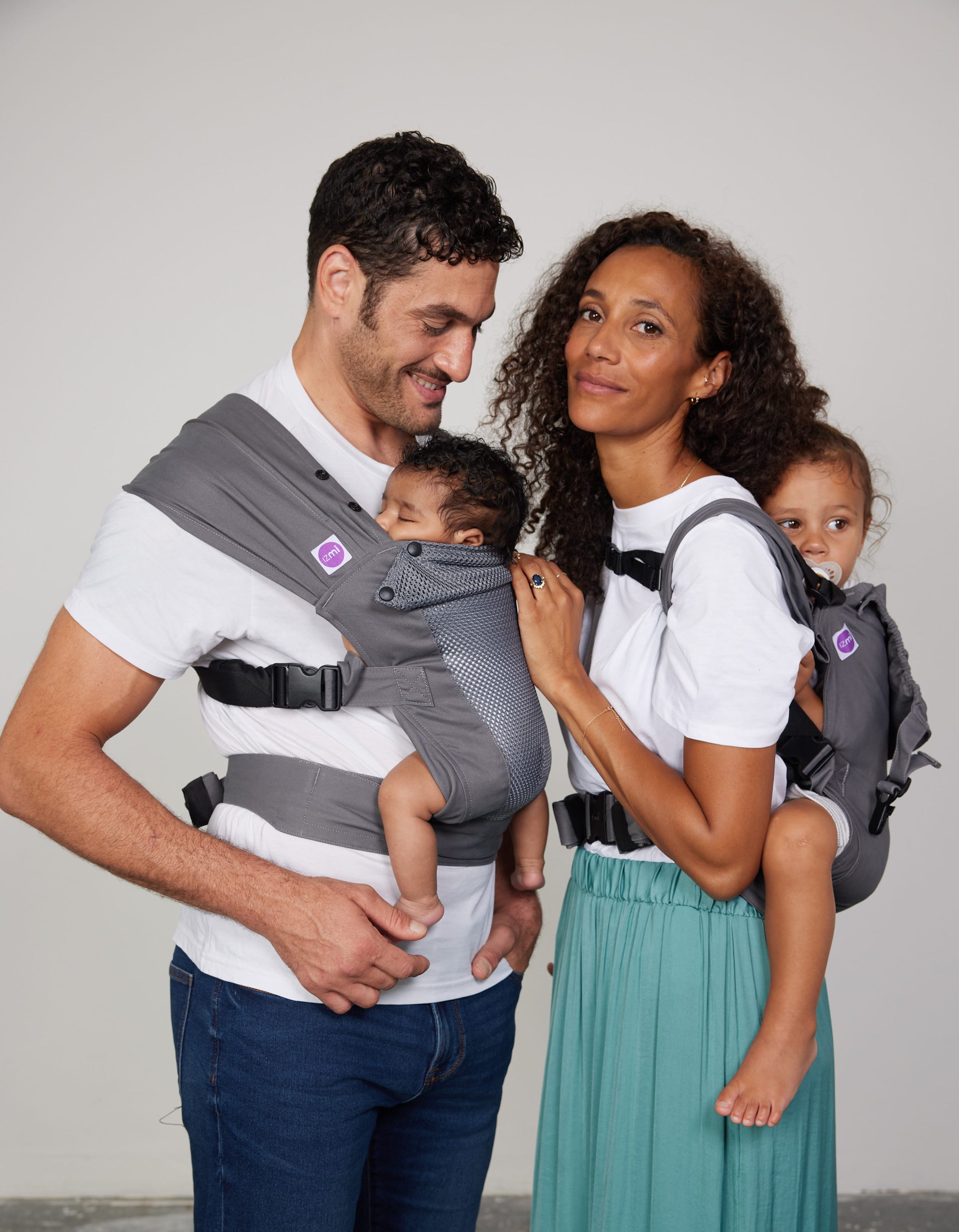 WE GOT FED UP WITH COMPLICATED, BULKY BABY CARRIERS
So we designed an easy, compact baby carrier that fits in your bag.
Then we made one for toddlers - because little legs get tired.
Make life easy: Just get an Izmi.
COMPACT. COMFY. EASY.
With light, breathable fabrics and zero bulky padding, Izmi is the perfect choice for travel, for home, and for every day.
Just get an Izmi.